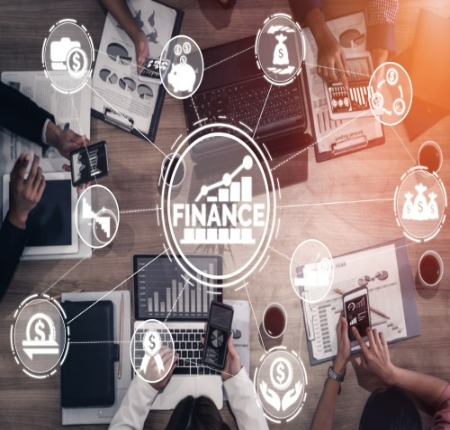 ​​
Empowering industry experts to transform and accelerate in the financial sector
The incredible pace of innovation and transformation in the financial services industry is dynamic and unrelenting. Due to the ever-changing regulatory environment, increasing expectations of enhanced customer experience and rapidly evolving technology, navigating economic shifts and emerging ecosystems in the industry can be complex and challenging.
At Aurora Talent, we believe that mutual trust and transparency allow us to forge effective partnerships with our clients and produce our best work. We prioritise the time to really understand our clients' business, the impacts they face from recent or anticipated changes and the challenges these bring. This helps us deliver valuable results and successful solutions for our clients' best interest.
With deep experience, broad expertise and vast professional network, our specialised consultants have the intimate industry knowledge needed to take on a range of executive searches, from middle to senior management level. Our services cover diverse and burgeoning markets across the whole financial sector, even for the most hard-to-fill positions.
​
​
​
​
​​
Financial Sectors We Specialise In:
​
Banking

Insurance

Investment

Capital Markets

Digital Payment

Regulatory

Advisory
​
Positions We Work On:
​
Strategic

Operational

Technical

Actuarial

Underwriting

Business Analyst

Digital Transformation

Investment

Data & Analytics

Corporate Finance

Product Development

Partnership & Distribution

Branding & Communication

Corporate Development

Governance

Legal & Compliance

Risk Management

Audit

Customer Experience

Digital Marketing

Human Resources

AML/CFT

Project Management

Sales Management

Customer Support

Shariah

Cyber Security

Product Management

IT Infrastructure

Software Developer

Network Engineer

Cloud Computing

Web Developer

Technical Support

Systems Analyst

Forex Trading
​