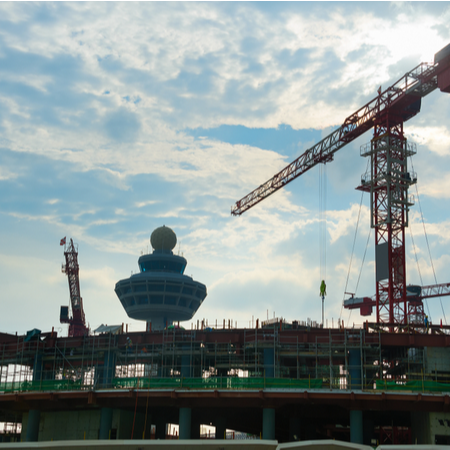 ​
​​
Empowering industry experts to transform and accelerate in the construction, civil and infrastructure sector
The world's increasing demand for modern and innovative infrastructure is contributed to by several factors, such as rapid urbanisation, technological advancement and demographic shifts. The current economic turmoil and uncertainty in a post-COVID world present never-before-seen challenges, yet simultaneously also offer potentially huge opportunities for the construction, civil and Infrastructure industry.
As sustainability becomes imperative and world populations are rapidly altering how and where they work, travel and live, profound changes are coming to this sector in the region. From the buildings in which we live and work, to the roads and railways(MRT) needed to transport people and goods, excellent construction matters more than ever to people and their businesses.
At Aurora talent, we understand that a well-functioning modern infrastructure is central to economic development and quality of life. As market experts in the construction, civil and infrastructure sector, our specialised consultants possess an array of technical, managerial and supervisory skills within a broad spectrum of disciplines in construction, civil and infrastructure across the region. With extensive experience, broad expertise and access to a vast professional network, our specialised consultants provide recruitment and advisory solutions designed to fit today's fast-paced and developing trends, ensuring that we are always on the front lines of the market and providing the best resources for our clients' demands.
​
​
​
Our specialities in construction, civil and infrastructure include:
Commercial and residential (mixed development, office, residential, retail and A&A)

Transportation (tunnels, railways, highways & roads)

Utilities (water treatment, sewage)
​


Roles we work on:
Managing Director

General Manager​

Project Director/Manager​

Tunnel Director/Manager ​

Operation Director/Manager​

Technical Director/Manager​

Construction Director/Manager​

M&E/MEP Manager ​

Architectural Manager ​

QA & QC Manager/Engineer ​

Contract Director/Manager

Commercial Director/Manager​

Planning Manager/Engineer​

QS Manager/Senior QS ​

HSE Manager/ECO/Safety Officer

Utilities Engineer​

BIM Manager/Specialist​

Senior Tunnel Engineer/Tunnel Engineer​

Senior M&E Engineer (Tunnel/Building)​

Licensed Electrical Worker (LEW)​

​
​
​
​
​